Ben Cullen
Ben Cullen is a fourth-generation gardener who – in pursuit of his love of food and growing – started his education in Agriculture at the University of Guelph, Ridgetown Campus.
After working in agricultural research, Ben headed east where a Bachelor's of Commerce from Dalhousie University in Halifax eventually led him into the food industry.
Three years into the food business, Ben took a break to pursue a dream of travelling overland from London, UK to Shanghai, China. Since returning in January 2016, Ben has worked full time alongside his Dad, Gardening Expert Mark Cullen, sharing the joys of Canadian gardening.
You can find Ben and Mark in their weekly Toronto Star column, as well as the occasional appearances on Global Television's Morning Show and The Weather Network.
Chris Palmer
Based out of Kawartha Lakes, Contractor Chris Palmer brings a high energy to the custom carpentry and renovation industry. With over a decade of experience, his company focuses on all levels of projects from custom built-ins, to complete home additions. A creative eye and unique style keeps Chris on trend and his work in demand. Chris often participates in many charities donating his work to help raise money for groups such as Diabetes, Habitat for Humanity and others. You can also find Chris sharing his knowledge on the latest and greatest home renovation tips for DIY'ers on YouTube, and as a regular guest expert on daytime news and talk shows.
Frankie Flowers
Frank Ferragine AKA "Frankie Flowers" is arguably Canada's most popular and trusted gardening expert and weatherman.  He is known for his ability to combine practical gardening advice with humour, and loves to share his passion for everything outdoors with the world.  Frankie's garden advice has twice earned him Landscape Ontario's Garden Communicator of the Year, he has been named Toronto's Favourite Weather Personality 9 years consecutively (Toronto Sun Reader's Award) and his Disney inspired Tinker Bell Garden won 3 awards including public choice and best overall garden at Canada Blooms.
Frankie is a four-time best selling author, consultant, garden writer, and community leader.  Frankie's family runs one of the largest combined greenhouse/garden centre operations in Ontario www.bradfordgreenhouses.com and he still remains active in the business.
Frankie believes that life should be fun and lives every day by the mantra "if you are green you are growing!"
Chef Jagger Gordon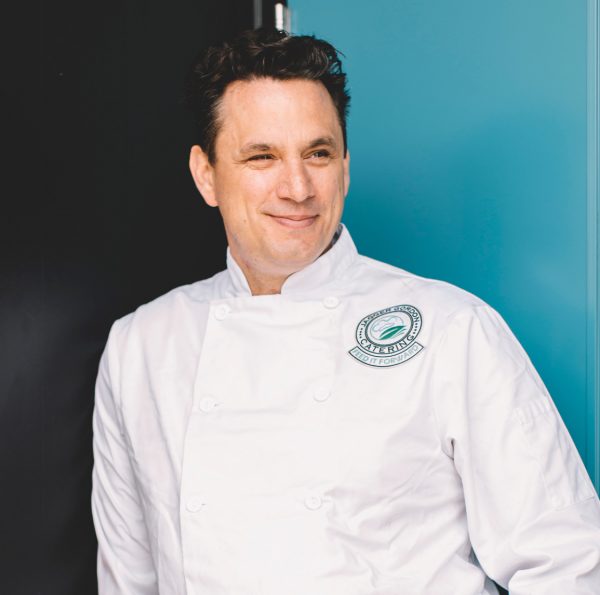 Jagger Gordon is not just a regular Culinary Artist but a Canadian super hero who is no stranger to feeding his local community.  This award winning international Best selling author and Food network star has been globally recognized by tv media and publications for his 11 charity programs.
As a Philanthropist and Entrepreneur he is the founder of the first "pay what you can" grocery store, bakery and coffee shop, as well as the "SoupBar" Restaurants at local universities feeding those living with food insecurity's utilizing rescued food.
Chef Jagger Gordon is Showing Canada that we can end world hunger by utilizing our food wastage and putting it back onto the tables.
Joan Kelley Walker
Joan Kelley Walker is the embodiment of a multi-faceted female. She is a devoted philanthropist, fashion entrepreneur , mother, model,  and media maven. Graced with an innate sense of style and a discerning eye, Joan's effortless elegance inspired audiences across the globe on the  reality television series  The Real Housewives of Toronto. 
She has served as a World Vision ambassador for nearly twenty years, and lends  her support to dozens of charitable organizations including Neighborhood Network, CNIB, Mercy Ships and United Way.  Her international advocacy and outreach continues to impact the lives of thousands worldwide.
Joan currently co-hosts a radio show on AM 640 the Dating and Relationship Show  and a diverse array of other programs including "FASH Avenue" and the "Red Carpet Diary" interviewing A-list celebrities during TIFF.    Joan is a regular contributor to Living Luxe magazine with a column focused on philanthropy.  In 2017 Joan reconnected with her fashion-industry roots and launched her exclusive brand, the Joan Kelley Walker collection. The elegant, timeless line is a testament to Joan's advocacy; for each item sold, a donation is made to Breakfast Club of Canada.
Her ongoing work has been acknowledged by the International Fashion Encounter with the 2018 "Contribution to Canadian Fashion" award.  She is also the recipient of the 2019 Women of Inspiration "Global Impact Award," and "The Women Who Work" award from the Embassy of Gabon.  She has also been presented with the Queens Diamond Jubilee medal for her contributions to global philanthropy.
Joan's love for interior design has been featured in many articles including Toronto Home and Celebrity Spaces in the Toronto Sun.  She has graced the cover of Home in Canada with a feature on her home and design style.   She continues to contribute to television segments and national publications  as continues to share her message of Give Back and Impact.
Maddie & Kiki
Maddie & Kiki, Canada's favorite female grill experts, have fed thousands of barbecue-loving fans all across Canada and beyond. These charcoal-grilling sisters have a blast showcasing their love for barbecue cookery during television appearances, at live on-stage grilling demonstrations, and on their social channels. Maddie & Kiki take to the streets every week to spread BBQ cheer with their live Instagram segment called #BBQActsOfKindness. It's a feel-good segment featuring four raw chickens and some spice rub, what could go wrong?!
From smoked cherry cheesecake to charred morel mushroom and wild turkey pate, Maddie & Kiki grill it all! They are on a mission to change the type of food that is prepared on a grill, and to encourage women in particular to rock the grill.
Melissa Tossell
As the Registered Interior Designer and Owner at Sanura Design, Melissa Tossell (NCIDQ, BCIN, ARIDO) uses "Intelligent, Quality Design and a Sense of Humour" to create spaces tailored to her client's lifestyles and tastes.
She works closely with homeowners to design spaces, prepare permit and construction drawings, and coordinate execution of the designs on the homeowner's behalf. Melissa has a passion for intelligent, well-thought-out design that benefits both her client's homes and their budgets and specializes in Accessibility in the Home, Aging in Place or "Forever Home", and supports her community through volunteering and mentorship.
Chef Ted Reader
Known as the 'Godfather of the Grill', his charm and fearless culinary spirit has led Ted to becoming an award-winning chef, author, food-entertainer, product developer/innovator and professor.
Ted's culinary adventure began at George Brown College Chef School in Toronto which to date has paved the way for his dynamic career. He cooks for all walks of life from swanky corporate affairs; to backyard BBQ parties and summer festivals.
He has written twenty-one cook books including; Taste Canada's 2014 Gold Medal Winner Gastro Grilling plus Napoleon's Everyday Gourmet Grilling, Napoleon's Everyday Gourmet Plank Grilling and Napoleon's Everyday Gourmet Burgers which all took home the Gourmand World Cookbook Awards for Best Barbecue Book. Newer books to Ted's collection include; Beerlicious: The Art of Grillin' and Chillin', and the Complete Idiot's Guide to Smoking.
Ted's passion for all things smoked and grilled is extremely contagious so much that you'll often find him spreading the gospel of BBQ at live cooking demonstrations, TV appearances and on the radio to audiences that keep salivating for more!
Ted can usually be found in his backyard of his Toronto home firing up one of his multiple (75 + grills and smokers) and developing creative and delicious recipes to which he is known for.
Get Sticky!!
Tom Herstad
Tom Herstad is a marketing expert, entrepreneur and lighting designer who has been bringing physical light into homes for many years.
Tom first started working in sales and marketing for Fortune 500 companies.  As an innovative thinker he was one of the first people to introduce bamboo flooring to North America before demands for eco-friendly and sustainable resources made bamboo a mainstream product. He was the first to bring new product technology into three separate industries. One product he brought into the grocery industry landed him in Maclean's Magazine as a technology guru. He has also appeared on shows like HGTV "Decked Out" with Paul LaFrance and with Mike Holmes in, "Ultimate Garage" for his LED lighting designs.